Exams are an important part of your path, learn about them here! Or book stand-alone exams.
Dog grooming exams and workshops are educational opportunities for dog groomers to learn about proper grooming techniques, dog health and safety, and other important aspects of the dog grooming profession. These exams and workshops can be a valuable way for dog groomers to improve their skills and stay up-to-date on the latest industry practices.
7863-02 – Gola Level 2: 90 minute Online Multiple Choice
7863-03 – Evolve Level 3: 09:30-11:30am
Workshops – Collect your Attendance Certificate – Only £75 – Please call to book all workshops
What Students Have to Say...
Other Courses
Poodle Grooming – TBC
Handling Difficult Dogs in the Salon – TBC
Please contact us if you wish to know whether these courses are planned for the near future.
Course Reviews...
Handling Difficult Dogs in the Salon Reviews
---
"I attended Heidi Anderton LCGI's Difficult Dogs Seminar and found it very helpful. It gave me some new skills to help with difficult dogs. Heidi was a great presenter and kept the seminar fun, relevant and interesting. I recommend this course to any groomer who wants to further their knowledge." Paula Haines "Heidi Anderton LCGI's seminar on handling difficult dogs was extremely useful. It has been one area that I have found tricky since qualifying. Heidi offered helpful, reassuring, and easy to apply tips that I have already put in place. The suggestions on equipment to use in the cases were also really useful. Thanks for letting me bring along my difficult dog! I would highly recommend this seminar to any groomer." Laura Sands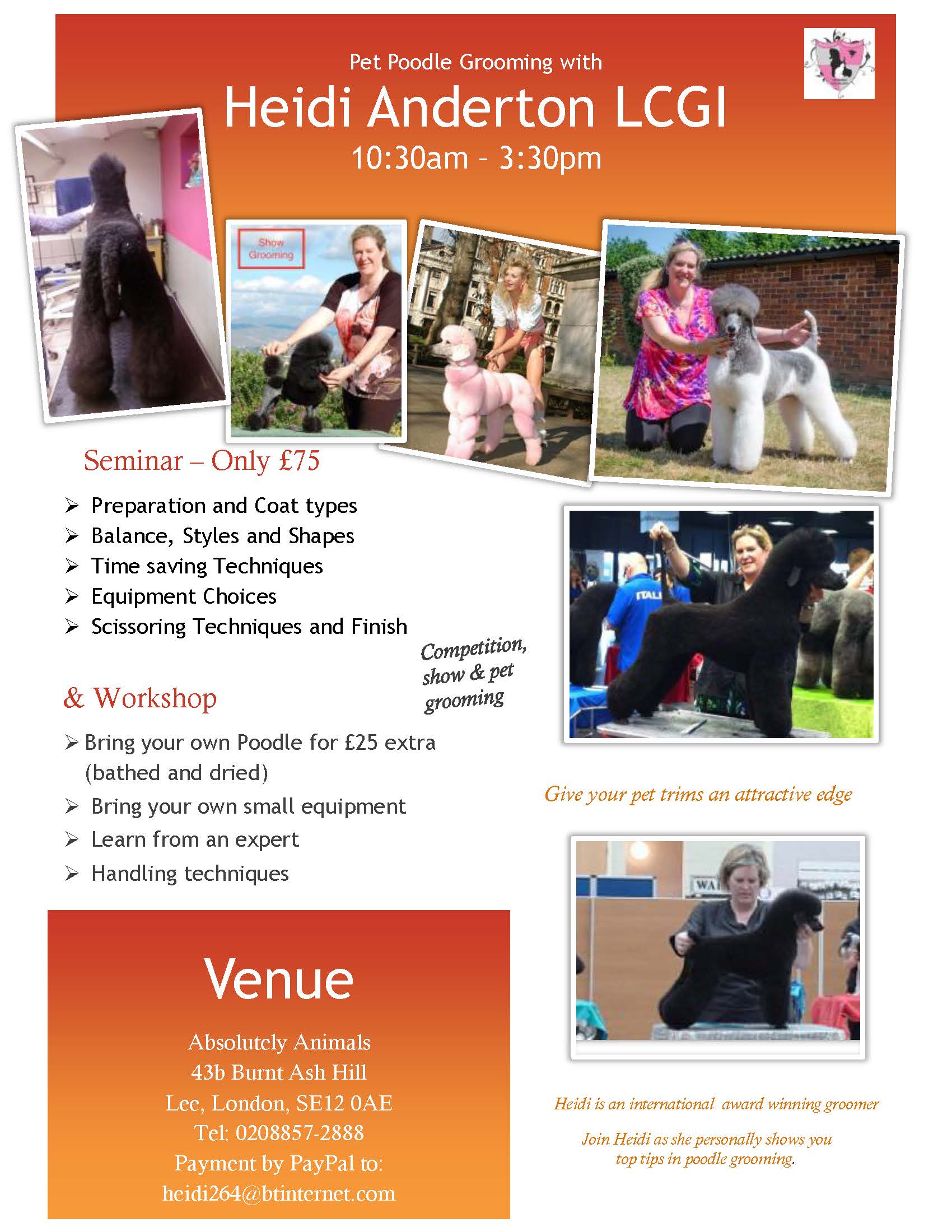 Poodle Grooming Reviews
---
"Thank you so much to Heidi for hosting such a great day – it was fun, informative and interesting, all in a well set-up environment. I highly recommend Absolutely Animals to anyone looking to further their knowledge. Heidi (and Christine) are amazing, and their skills and experience inspirational! Thank you." Natasha Barnes Hutchinson "Thank you Heidi for the fabulous poodle seminar today. I can't wait to try out some new tips and post some pictures. The dogs were amazing and I met some lovely groomers. I'm looking forward to the next one." Alison Avery "I thoroughly enjoyed the Poodle Seminar today. Heidi, you are an inspiration teacher. Loved it! Thank you." Sally James "Been back to my old grooming school today to a Poodle Seminar where I got to have a go on my pup, Lumi. Heidi Anderton is an amazing teacher – love watching her work her magic. Will be back for the next one!" Ellie Linsell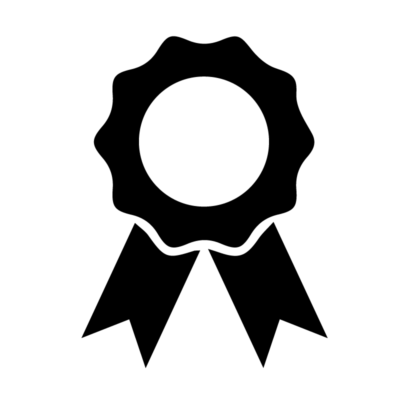 C Godfrey MA, B Vet Med, MRCVS 06/09/05
---
"This letter certifies that I have known Ms Anderton and her family for many years and have always found her to be a thoroughly reliable and very capable person. She most certainly has the ability and sense needed for setting up her own business and exercising her very useful skills as a groomer. Her work is always first class, and her ability at handling difficult animals is not short of remarkable. I am sure she will well repay any effort put into training her in business methods, and I am happy to be recommending her to my bankers as a sound prospect for them to back. On the practical side, we are able at this surgery to provide a good number of recommendations of her skill to our own clients, safe in the knowledge that they will be pleased with her work. This clinic will give her all the backing we can, and she will surely find her work well appreciated by others as well."