ACCOMMODATION

To help you prepare for your course, we have found some local accommodation you might be interested in. Please do your own research and make sure they are the right place for you before booking.
The Heathers, Beryl and Ron Heath
71 Verdant Lane, Catford, London, SE6 lJD.
0208 698 8340
www.theheathersbb.com
The Heathers is a family run home offering bed and breakfast accommodation situated in Catford which is a residential area of South East London.
Our B&B is roughly 15 minutes from the centre of London by train and nothing is too much trouble to ensure you have a pleasant stay without paying central London accommodation prices.
Fig Tree House, Gerry, Ruth and John
32 Duncrievie Rd, London SE13 6TE
+44 (0) 20 8852 9954 (up to 2200GMT)
+44 (0) 771 342 1163 (John)
+44 (0) 773 013 6144 (Ruth)
Each room is supplied with towels, bathrobes, hair dryers, television with DVD player and continental electric plug adapters. Guests are welcome to use the kitchen facilities including fridge, cooker and microwave. There is free Wi-Fi and of Road parking. Breakfast is normally self service continental and we can supply any special requirements.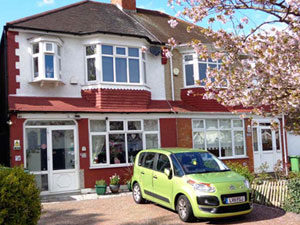 The Clarendon Hotel
Montpelier Row, Blackheath Village, London SE3 ORW
020 8318 4321
www.clarendonhotel.com
With uninterrupted views of Blackheath towards Royal Greenwich Park, this Georgian Hotel is both grand and welcoming with its relaxed yet efficient style.
We are independently owned and run, with excellent standards of service and attention to detail – and we are one of the few London hotels with its own car parking free of charge on a first come, first served basis.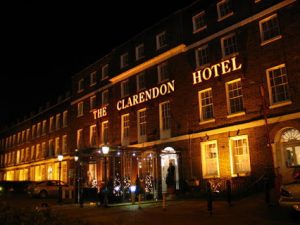 Station Hotel
14 Staplehurst Rd, Hither Green, London SE13 5NB
0208 463 0367
www.stationhotelhithergreen.co.uk
Near Hither Green station, only 10 minutes from Central London, you'll be transported to a community hub with charm.
Along with some of the best seasonal British pub food, our real ales and quaffable wines will have you wanting more.
Great transport links are sure to have you covered, and our calendar of events throughout the week will keep you entertained, located close to the glorious O2 arena in North Greenwich, Tower Bridge and local historical treats littered around our local area.