An award-winning and industry leading pet grooming businses providing exemplary grooming services to all dogs and cats, no matter their size.
Wet Bath
The wet bath is a refreshing all-over body massage that removes old hair and conditions the hair and skin, with two warm wet washes, an all-over body massage, hand drying, and a groom through removing all that old hair and debris from the coat.
Bathing and drying your cat every 4–8 weeks dramatically improves the condition of its coat, reducing the need for intensive grooming at home.
Leave in conditioning treatment
Using only natural based products
Degreasing the coat
Dry Bath
We use a dry bath on cats who need to be cleaned but cannot have a wet bath. We reserve the right to decide which bath is most suited to the cat on the day as other contributing factors may apply, such as health or temperament.
Useful Information
From £65
We recommend resisting any cutting of the coat if possible, as not only does it spoil the natural beauty of the cat, but it causes the hair to grow back thicker and longer, and sometimes can stunt the regrowth!
Matted hair is uncomfortable for a cat and needs to be clipped off the cat by a professional.
Never use scissors on a cat; their skin is extremely loose and thin and can be cut easily.
If left, matts will restrict the movement of the cat and tear the hair out of the skin.
Once matting is removed, damaged skin is often uncovered where hair has been pulled out.
After matt removal, please discuss with our groomer a future grooming plan to avoid further matting.
Regular grooming avoids matting, keeps the skin healthy, and makes cats happy.
What our Customers say...
Judge, beautiful cat review by Natasha Evans
---
"The ladies at the salon are absolutely fantastic. They take care of my 8-year-old cat Judge, he can be very grumpy and is prone to matts. The ladies do an amazing job with him, and a lot of the time they're able to simply brush out the matts to avoid clipping him. I highly recommend the team, they're knowledgeable and are happy to share their knowledge with you as an owner as well to try and help avoid issues going forward. Always feel comfortable leaving him with them" - Judge's owner, Natasha Evans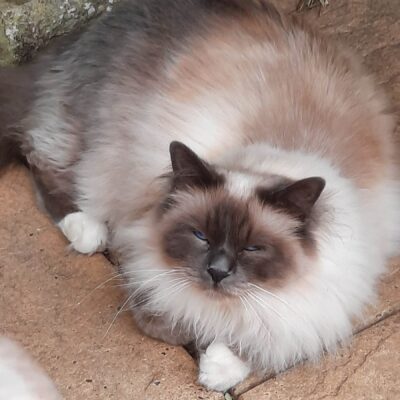 Ozzie the Cat
---
Hi, we booked our Birman cat, Ozzie in with this company on Saturday 22/04/2023, and we must say how efficient, and very understanding they were after explaining that Ozzie was a rescue cat and had suffered an accident where he had to have a pelvic operation before we rescued him. After grooming dogs in my younger days, I was very apprehensive about taking him because of his history. I couldn't groom him properly, and it got to the stage where I had to get him groomed professionally. After having a consultation with the Kay & the girls and them explaining how they were going to go about grooming him, as he doesn't tolerate being brushed very well, we left him with the girls, feeling re-assured about how they would handle him. I was very nervous on going back to collect him, but to my great relief I need'nt of worried. Ozzie looked fabulous and seemed so calm after collecting him. We are definitely using this company again, and we'll re-book him to go back as discussed in 8 weeks. H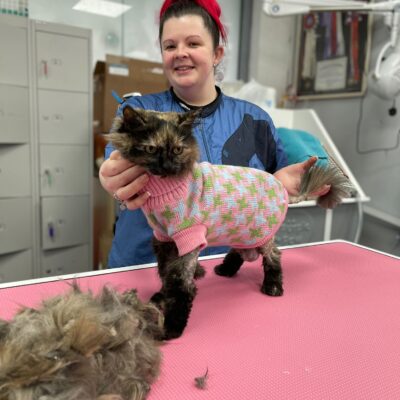 2023 Cat Review by Suzanne
---
"Absolutely Animals are amazing!! I really can't recommend them highly enough. When my mother passed away, one of her dying requests was for me to look after her beloved cat. When I flew to Canada, I found the poor animal was in a terribly matted state. The kind people at Absolutely Animals took care of her and even found her a little jumper to wear home. They really did go beyond the call of duty and all at a very reasonable price. Thank you again for all your hard work." All the best Suzanne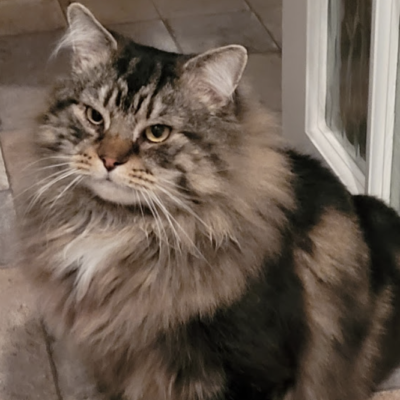 Review by Graham Watson
---
Have taken our rescue cat Ollie to AA twice this year for grooming as he is a large long haired tabby and needs lots of brushing. AA were brilliant, great service and very friendly and knowledgeable staff. - Graham Watson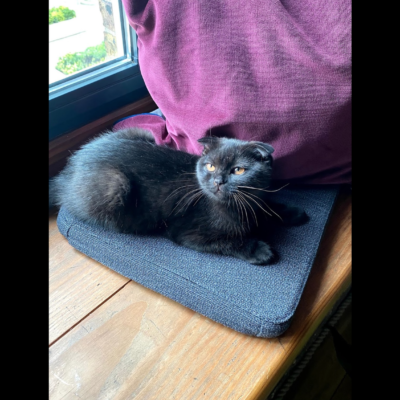 Review by Alessia Stroni
---
"My cat Nyx is only about 4 months old now and she went in for a wet bath, conditioning, nail trimming, and ear cleaning. I am very pleased with the Absolutely Animals service! She smells very clean and her coat is shiny and fluffy. I will be going back in 8 weeks for another cleaning!" Positive: Professionalism, Quality, Reliability, Responsiveness Alessia Stroni

Friendly Review from Lee Gray
---
"Friendly and professional service. Overwhelmed how different our cat's fur felt after her grooming, her belly was a mass of matted fur and she didn't like us going near there with a brush. Fantastic job so happy I made that call thank you." Lee Gray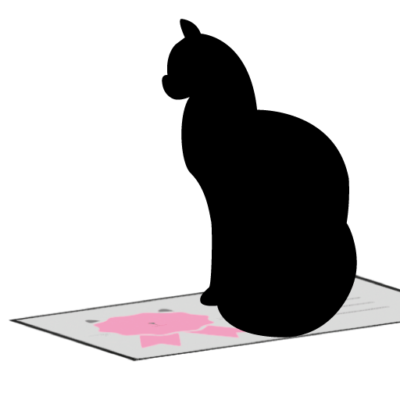 Theodore the Cat 2021
---
"Absolutely lovely. The team really looked after Theodore, I was worried as he can be nervous at times, however, he was so relaxed. Looks amazing, one happy cat. Thank you so much" Martin Joyce 2021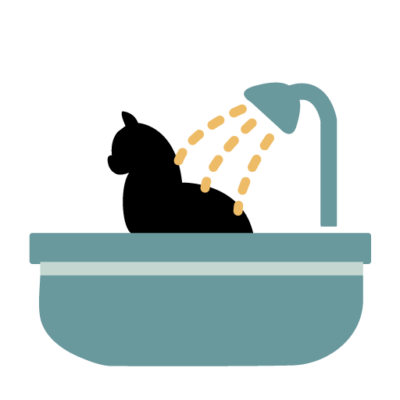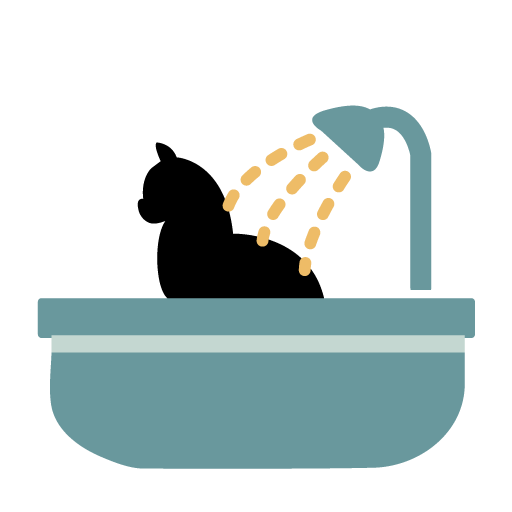 The Staff Were So... And the Results... Amazing.
---
"My cat HuHu got a nice grooming out at Absolutely Animals. The staff were so friendly and the results is amazing! His coat is smooth as silk now! Also I got some nice advices on how to do grooming at home. Absolutely worth to try if your cats have matted hair issues!" 2021 Review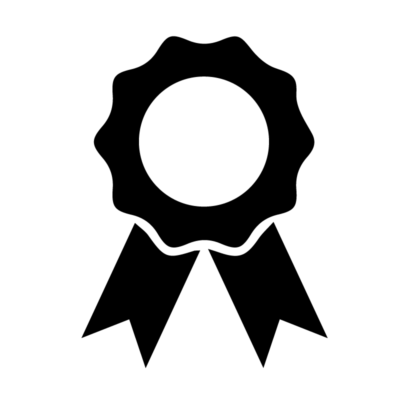 C Godfrey MA, B Vet Med, MRCVS 06/09/05
---
"This letter certifies that I have known Ms Anderton and her family for many years and have always found her to be a thoroughly reliable and very capable person. She most certainly has the ability and sense needed for setting up her own business and exercising her very useful skills as a groomer. Her work is always first class, and her ability at handling difficult animals is not short of remarkable. I am sure she will well repay any effort put into training her in business methods, and I am happy to be recommending her to my bankers as a sound prospect for them to back. On the practical side, we are able at this surgery to provide a good number of recommendations of her skill to our own clients, safe in the knowledge that they will be pleased with her work. This clinic will give her all the backing we can, and she will surely find her work well appreciated by others as well."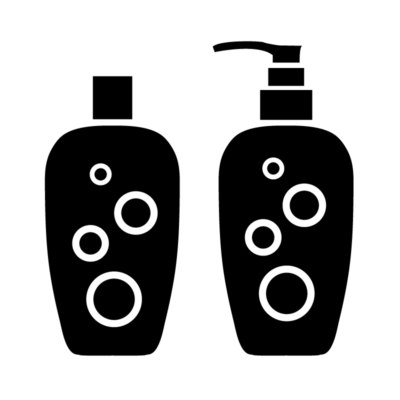 Dennis Hawkins
---
"Thank you all at the salon for the wonderful grooming job you have done on our cat, Murphy. I was initially a bit nervous about bringing her to you but she came home completely relaxed and looking great! I would thoroughly recommend you to any nervous cat owners! Murphy will definitely be back."

Mrs Bryant
---
"My cat is a Big Boy, and very long coated. Having had problems grooming him myself , he lashes out and scratching, hissing, growling. I rang my local pet shop and was recommended to a grooming salon. I rang Absolutely Animals and made a booking, when i got there I felt very shaky as I wondered how the staff were going to manage him. But I need not have worried as the staff were wonderful, reassuring my cat all the time by talking to him. He was bathed, blow dried and combed. I am so glad I had him groomed at Absolutely Animals I will definitely take him back and would recommend Absolutely Animals to other people in need of cat grooming."

Annie (from Beckenham, Kent)
---
" On Sunday 18th November 2012, I took my  Persian/Chinchilla cat Chloe to be groomed at Absolutely Animals.  I had previously had a bad experience somewhere else, so I was apprehensive.  But that was soon put to rest by Heidi and her daughter.  They were so friendly and professional I felt in no way worried about leaving her, my daughter and I were welcomed into the back to watch three other long haired cats being shampooed, and  I was told she would be having the same thing.  Strangely enough the other cats looked so relaxed through the whole process….this made me a little concerned at how my grumpy 13yr old would be having this done. On collection of Chloe we were shown a video clip of how well she did, and looking at her she looked beautifully groomed, relaxed and happy.  And when we got home, I have to say I have never seen her so content. I would highly recommend Absolutely Animals to anyone wanting a highly professional, friendly place to get their pet groomed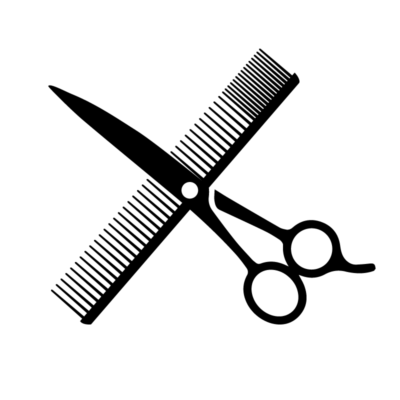 Sally Pallaris from Beckenham, Kent
---
"I'm Over the Moon!! I've been searching for a professional cat grooming service for a long time, they are far and few between when it comes to grooming Persians. In the past Bubble has come home stressed, needless to say the groomer came out worse. My experience with Absolutely Animals from start to finish has been an absolute pleasure. Not only were they polite and treated my cat with the respect and delicacy she needed, they educated me into why and how I can reduce knotting. When I arrived to collect Bubble I was expecting her to have had to be shaved all over, however she was looking so beautiful and chilled. I was over the moon, but the icing on the cake was Absolutely Animals showed me a video of how she was handled, she was loving it, they're techniques are second to none, they've just gained a long term customer every 8 weeks…..thank you!"
Helpful Links
Some shortcuts to assist in navigating the website more conveniently.