An award-winning and industry leading pet grooming businses providing exemplary grooming services to all dogs and cats, no matter their size.
Venue: 43b Burnt Ash Hill, London, SE12 0AE
Absolutely Animals has been in business for more than thirty years, with staff who have more than 50 years of combined grooming experience.
We have groomed and styled thousands of dogs in that time and have broken down the dog grooming price list, so you can see that you are only being charged for the work carried out on your dog.
We aim to keep prices as competitive and as realistic as possible. You can view our detailed price list to the right of this text.
We cater for all breeds and types. The techniques and styles below may be modified to suit your pet. This may be determined by your own personal request or by the coat condition, health, temperament, or behaviour of your pet.
Below you can find all the services we offer.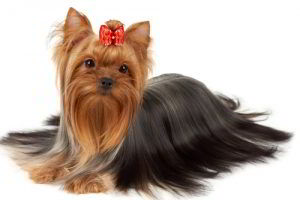 Regular grooming will save you vet fees
as it stimulates the skin;
the largest organ in the dogs body!
Appointment times are Mondays to Saturdays:   9:00am – 12:30pm   or   1:00pm – 4:30pm
(please ensure you arrive on time)
All dogs will receive free nail trimming and ear cleaning if necessary, as well as a complimentary bow and cologne spray.
You can also find styles on the BIGA pinterest page or let us know of any styles you like the look of so we can assist you.
What our Customers say...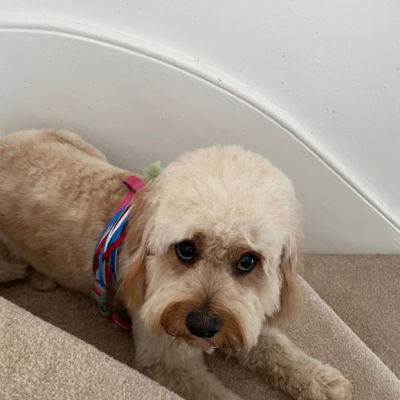 Dominika Ludwig
---
"Always a beautiful groom." 2023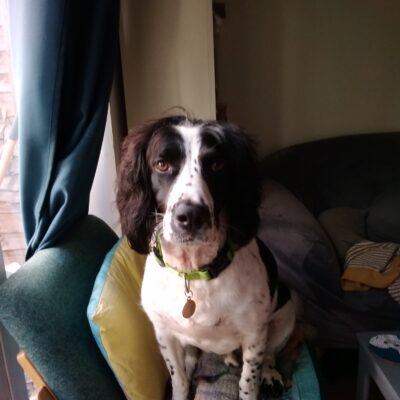 Kate and Charlie Review
---
Just wanted to say how smart Charlie looks after his wash and cut. He obviously enjoyed it and is now knot free and sleeping on the sofa!! We will be back for more pampering many thanks to your team. -  Kate and Charlie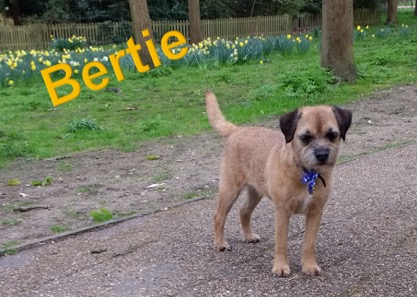 Vanessa Mitchell and Bertie
---
"Met a lady walking her well-groomed Border Terrier in Peckham park, who recommended Absolutely Animals, the groomers she had used for 11 years. My Border Terrier, Bertie Woofster came home completely relaxed and happy, having been gently and carefully treated. He has been much admired in the last two days!  Everyone in the family says what a neat job,  I am delighted with the competent and considerate treatment he received" Bertie before his groom with us.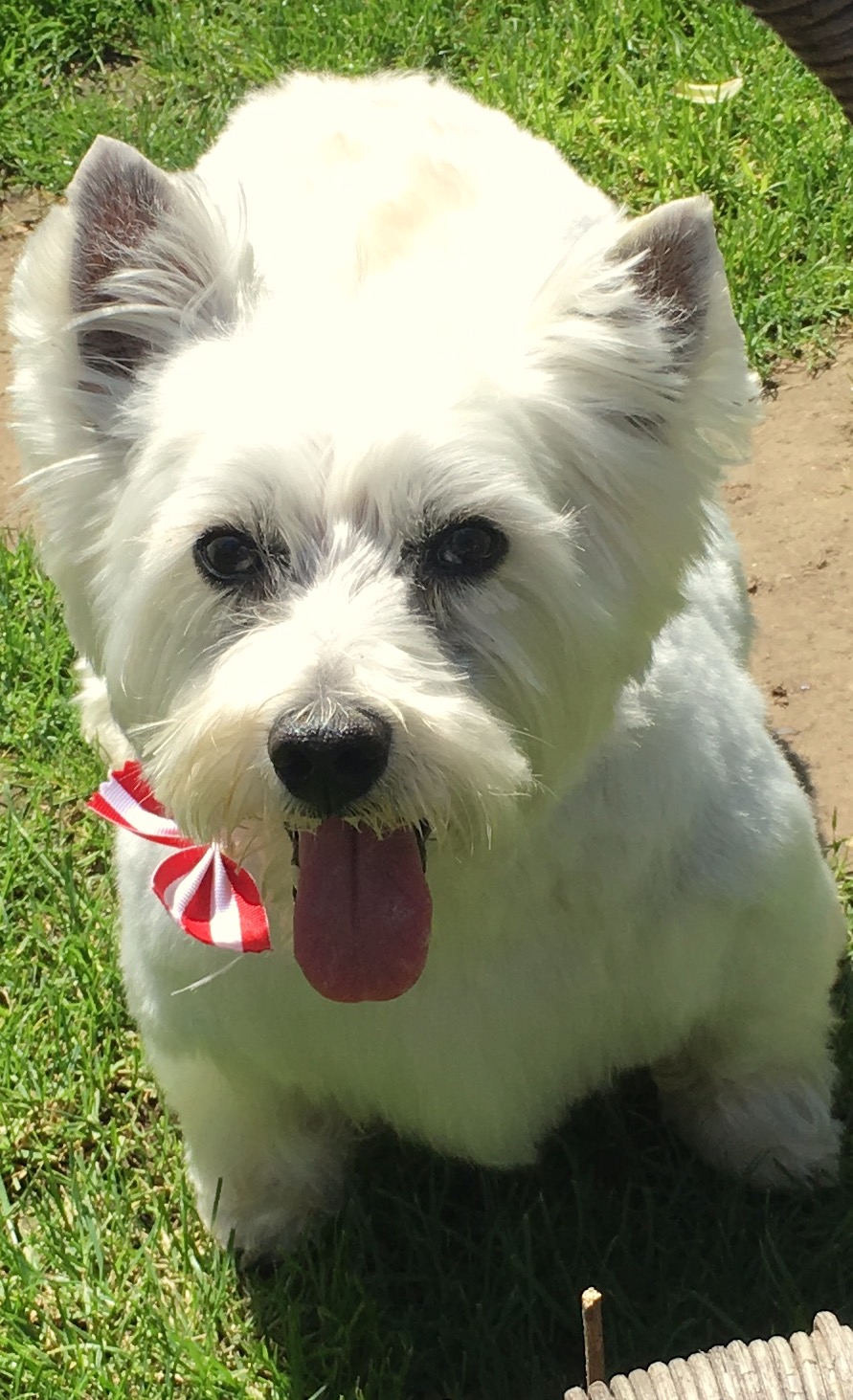 Mr Snow & Bubbles Story 2016
---
"Hello, my name is Mr Snow and I have been coming to Absolutely Animals since 2013. Everyone is so nice and gentle although my favourite person is Christine. Whilst I look as if butter wouldn't melt in my mouth, I can be very naughty and it is Christine who keeps me in check. She also gives me a WICKED Westie Cut which makes me look ever so handsome as the photos show! I am also very full of myself! My Mummy tells all my Woofie Friends (& being so good looking I naturally have many…) to come to Absolutely Animals for a fabulous wash, cut and blow dry with extra cuddles included. A year ago my Mummy rescued another West Highland White. Needless to say I was instrumental in the decision making process! Her name is Bubbles (it's my mummy's favourite drink but I probably shouldn't have mentioned that) and she is the cutest thing ever. When she first came to Absolutely Animals she was frightened and nervous. Everything was new to her but with gentle coaxing, loads o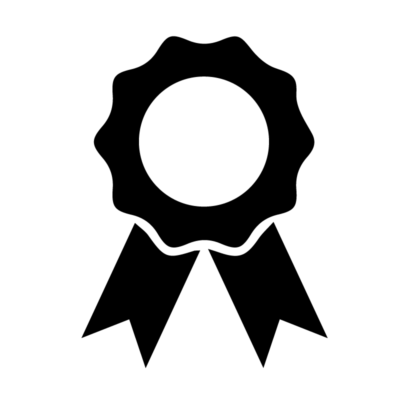 C Godfrey MA, B Vet Med, MRCVS 06/09/05
---
"This letter certifies that I have known Ms Anderton and her family for many years and have always found her to be a thoroughly reliable and very capable person. She most certainly has the ability and sense needed for setting up her own business and exercising her very useful skills as a groomer. Her work is always first class, and her ability at handling difficult animals is not short of remarkable. I am sure she will well repay any effort put into training her in business methods, and I am happy to be recommending her to my bankers as a sound prospect for them to back. On the practical side, we are able at this surgery to provide a good number of recommendations of her skill to our own clients, safe in the knowledge that they will be pleased with her work. This clinic will give her all the backing we can, and she will surely find her work well appreciated by others as well."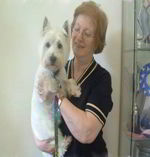 Bette with Barney
---
"I have been coming to Heidi since 1997, which is the best recommendation I can give. I am very fussy about my groomer and Heidi is the best! My dogs always 'chomp at the bit' to get into the shop. The students are friendly, polite, well turned out and are lucky to be taught by true professionals."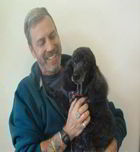 Mike with Bessie
---
"I have been coming to Absolutely Animals for 6 years and know Bessie is well treated, loved and always returns with a top quality haircut. I wouldn't dream of taking my dog anywhere else. I am also happy with students learning on my dog as I know they are well supervised and instructed."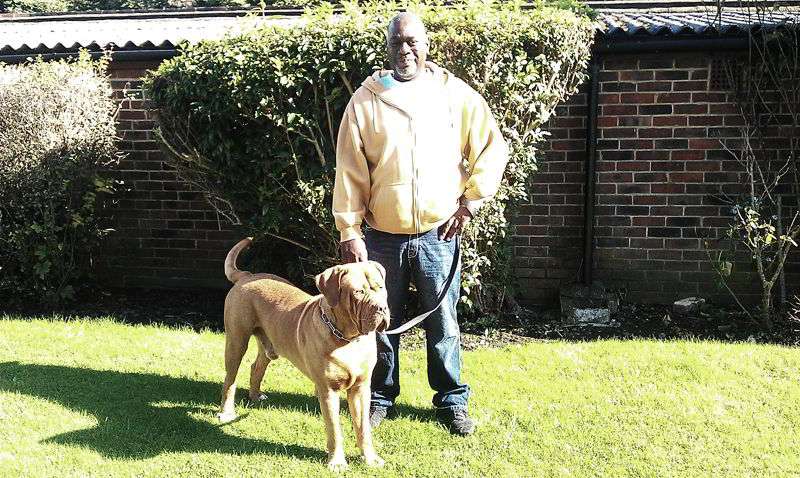 David with Zeus
---
"I found Absolutely Animals as I passed by and went in to inquire as my dog, Zeus - a dog de Bordeux, had contracted a fungal infection. The staff were knowledgeable, helpful and wonderful in assisting me. Thank you Absolutely Animals!"
FAQ
Where can I view the full price list?
You can find our price list by following these instructions:
From the menu, click "services" > "dog grooming/cat grooming" > "all services."
From here you can view the detailed price list or the minimum we charge for each service.
How do I book an appointment?
Did you know you can now book online? It's much easier and quicker to do it this way, and you can do it by looking at the menu at the top and selecting "book online."
You can still book an appointment or make enquiries by calling our salon on 020-8857-2888. You cannot book by email but can make enquiries.
What happens if I cant find exactly what I want?
Simply call us on 020-8857-2888 and we can assist you with a custom service or choosing the right one for you. We have a dedicated team to answer your queries.
Is there anything I should bring?
Please bring a treat with your dog-preferably something really tasty that your pet won't refuse. Cheese or sausage is a favourite. This acts as a tasty reward for good behaviour.