The perfect qualification for pet need emergency treatment.
Feline Emergy First Aid Qualification Guide Book
This iPet Network Level 3 Award in Feline Emergency First Aid is perfect for owners and professionals alike who want to be prepared should a pet need emergency treatment. The qualification covers the most commonly faced feline needs, such as how to treat injuries, dressing wounds, allergic reactions, stings, poisoning, choking, seizures, CPR, hypothermia, and much more.
The qualification is an excellent balance of theoretical and practical learning to ensure
Candidates have the knowledge required should they ever be faced with an emergency
first aid situation.
Leading industry experts have reviewed this qualification to ensure the outcome is
appropriate for the Animal Care industry and the continued growth and development of
the sector.
Objectives of the qualification
This qualification is aimed to take Candidates on a journey from complete beginners to
competent and confident in carrying out Feline Emergency First Aid.
You can access this award as a 1-day course, remotely or as part of the iPet Network Level 3 Diploma in cat grooming and salon management.
The Feline Emergency First Aid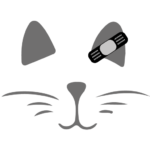 Course Length: 1 Day in a classroom setting /  or remotely 4 weeks to complete.
Remote courses can be started at any time throughout the year, inductions will be held remotely on a Tuesday. Please note you will need to attend the salon for the first aid practicals.
Feline Emergency First Aid Dates are: TBC
iPet Network Level Award:
An Introduction to Cat Grooming - 5 Days:
What Our Students Say...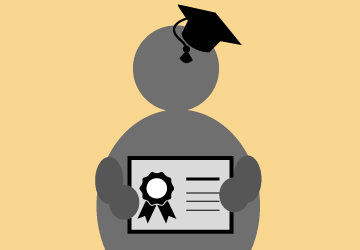 Hollie Thynne 2015
---
"I loved the time spent grooming cats, learning how to safely bath cats and trim them so that they look like a new feline. Also i liked the booklet and how much more the course has taught me and extended my knowledge on cats themselves and their behaviour, welfare and on holding techniques. Nice being able to learn with other people and make new friends in the process. It has helped me gain confidence in grooming cats and i will definitely come back to do more. Thank you."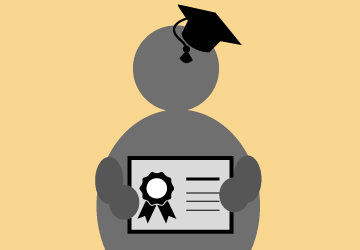 Julia Holmes 2013
---
"I thoroughly enjoyed the course and learnt new skills and confidence in handling our feline friends. I was amazed how calm the cats were throughout the process. There was little or no signs of distress and most actually enjoyed their experience. All the cats looked amazing once they had finished their full groom. I was delighted to have passed the qualification after a week's tuition and have now added this skill and service to my own grooming salon."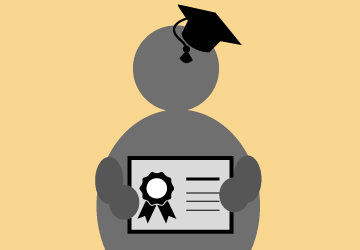 Sally Pallaris
---
"I'm Over the Moon!! "I've been searching for a professional cat grooming service for a long time, they are far and few between when it comes to grooming Persians. In the past Bubble has come home stressed, needless to say the groomer came out worse. My experience with Absolutely Animals from start to finish has been an absolute pleasure. Not only were they polite and treated my cat with the respect and delicacy she needed, they educated me into why and how I can reduce knotting. When I arrived to collect Bubble I was expecting her to have had to be shaved all over, however she was looking so beautiful and chilled. I was over the moon, but the icing on the cake was Absolutely Animals showed me a video of how she was handled, she was loving it, they're techniques are second to none, they've just gained a long term customer every 8 weeks…..thank you!"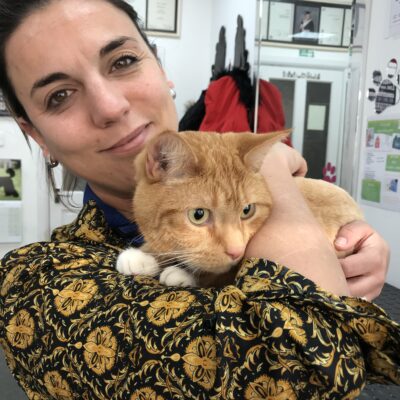 Luisa Stravino 2019
---
The cat grooming course was amazing and so hands on.  I was able to handle and groom lots of different breeds of cats and work with different temperaments.  I was trained to safely bathe, dry, clip and trim as well as shown how to judge situations, always having the cats best interests in mind.  The trainers wereprofessional, friendly and knowledgeable, showing me the best way to work in a supportive way.  I would highly recommend this course which I completed over eight days. I have finished feeling confident and exciting about cat grooming.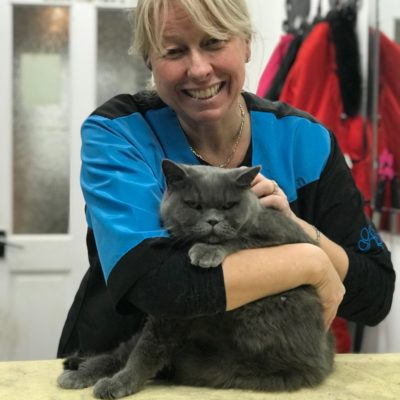 Andina Treamer 2020
---
I have almost completed my Cat grooming course with Heidi and Kay. Having briefly attended another grooming course first and was feeling quite despondent by the whole cat grooming experience, I was recommended to book with Absolutely Animals. I spoke to Kay on the phone and explained I felt I was lacking in confidence due to the other course, she made me feel at ease about trying again. I highly recommend Absolutely Animals – Heidi and Kay were my teachers on the cat grooming, it was done in a calm, quiet, informative atmosphere, I have one more day to do to brush up on my clipping and if I / they feel I need another day I can book a flexible day with them. Heidi even let me have a practice clip on Prada her standard poodle!! To get a feel for clippers and to understand the correct pressure. I came home feeling more confident, less stressed and a feeling of yes I can do this as a chosen career. Thank you so much to both of you and Nicole! I will see you very soon.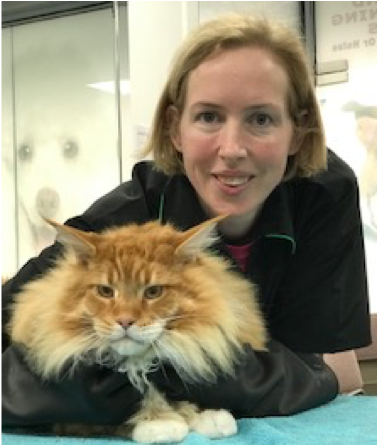 Carol Wilson 2019
---
I am a dog groomer and I took the three day course on cat grooming at Absolutely Animals. I absolutely loved it! I had a great time and learnt loads. Staff have excellent knowledge on cat grooming and handling. I would advise anyone to take this course before starting to groom cats. I now feel confident and inspired to go out and groom cats safely.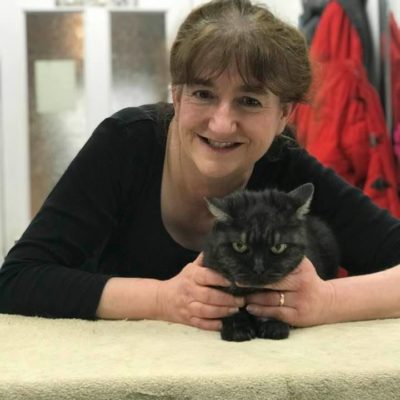 Margaret Marsh 2020
---
I have just completed day six of the Absolutely Animals, fantastic eight day intensive cat grooming course.  I arrived a novice and under the expert guidance and tuition of Heidi and Kay, I have gained a wealth of knowledge in cat behaviour and temperament, cat health and welfare, handing and all aspects of grooming, from bathing and drying to clipping.   The training is very hands on and I had the opportunity to hone my skills on a variety of different cat breeds and coat types. I also learned about the equipment needed to be a successful groomer and how to use and care for it correctly.  I even had the opportunity to undertake some dog grooming which gave invaluable experience in clipping and scissor work.  I feel so much more confident in my ability now.  Thank you so much and really looking forward to completing my course in the not too distant future.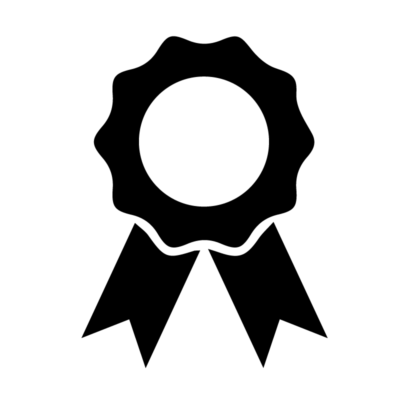 C Godfrey MA, B Vet Med, MRCVS 06/09/05
---
"This letter certifies that I have known Ms Anderton and her family for many years and have always found her to be a thoroughly reliable and very capable person. She most certainly has the ability and sense needed for setting up her own business and exercising her very useful skills as a groomer. Her work is always first class, and her ability at handling difficult animals is not short of remarkable. I am sure she will well repay any effort put into training her in business methods, and I am happy to be recommending her to my bankers as a sound prospect for them to back. On the practical side, we are able at this surgery to provide a good number of recommendations of her skill to our own clients, safe in the knowledge that they will be pleased with her work. This clinic will give her all the backing we can, and she will surely find her work well appreciated by others as well."