We offer this fun and informative course to provide you with the skills necessary to look after your own loved pets. We will show you how to maintain your own cat between professional grooming services or learn the skills of styling that you can carry out at home.
It takes half a day to do this course with any cat.
By completing this course you will:
Experience the process of your cat in the salon
Develop a deeper understanding with your cat
Be more confident handling and grooming your cat
Learn all the tools, techniques and handling your cat requires
Take a hands on approach with practical learning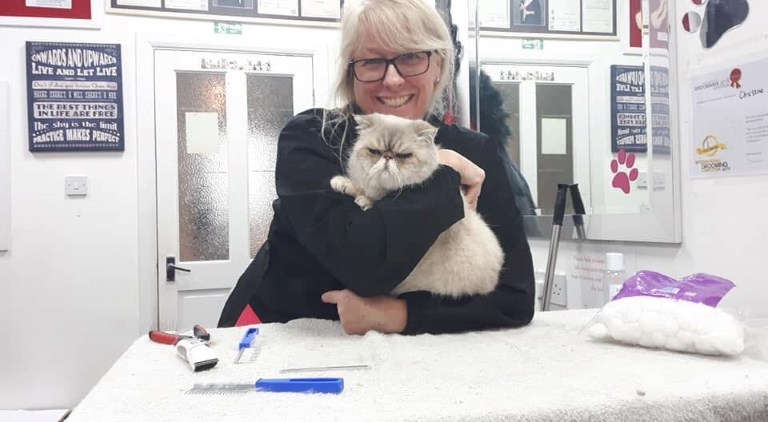 You will cover:
Basic health and safety for you and your cat during grooming, using the appropriate personal protective equipment and hygiene.
Health check your cat, recognising changes in the body or external foreign bodies.
Brushing and combing correctly for the coat type and character of your cat.
Wet and dry bathing and drying techniques using the correct shampoos and conditioners.
Learning styling techniques appropriate for your cat. Clipping, scissoring and shaping.
Handling your cat during grooming and promoting it as a pleasurable process for you both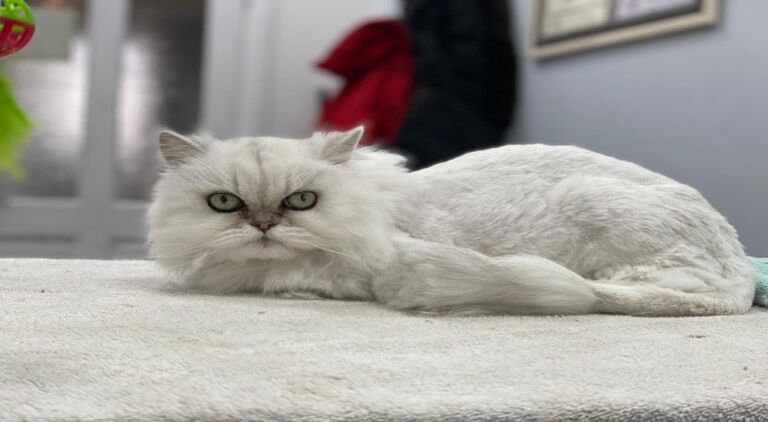 Regular grooming of your pet has many benefits including:
Valuable time with your pet
Maintaining the coat and health of your pet
Preventing matting
A healthy coat and skin
Prevents natural-oil build-ups on the skin and fur
Save yourself grooming and vets fees by learning to groom your own pet
Read our blogs on courses we provide...
How do you become a dog groomer?
---
Training to become a dog groomer is a great way to start your career or business. There are many areas of dog grooming to learn about and we can help you with your progress via our certified dog grooming courses. The best way to become a dog groomer is to take one of our professional dog grooming courses at Absolutely Animals. We have a range of courses that are bespoke to the individual, so whatever previous experience you have will be used to tailor the course. We can provide you with accredited CPD online course for starting your own business, which includes writing a business plan and receiving an end of course certificate. Our 32 day platinum dog grooming course provides all the information and training you need to become a professional groomer. Learn how to understand the emotional and physical needs of the dog when grooming Hands-on practical's including handling, demonstrations, and equipment practice sessions for home Equipment maintenance videos Online F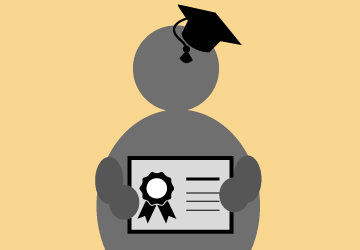 Cat Groom Out
---
  We groom all cats. Short haired, long haired and semi-long haired   We use several types of comb, brush and skilled techniques to remove all the dead hair and dander from your cats coat. You will be surprised at how much coat will actually come out. (see the pictures below) However if the coat is knotty or matted body clipping may be necessary. Only combs were used in these pictures Useful Information We recommend to resist any cutting of the coat if possible as not only does it spoil the natural beauty of the cat but it causes the hair to grow back thicker and longer, and sometimes can stunt the regrowth! Matted hair is uncomfortable for a cat and needs to be clipped from the cat by a professional Never use scissors on a cat, their skin is extremely loose and thin and can be cut easily If left mats will restrict movement of the cat and tear the hair out of the skin Once matting is remo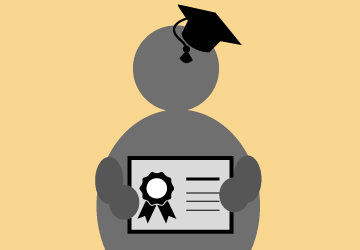 Why Become a Dog Groomer?
---
Starting a career as a dog groomer has a multitude of benefits: Do something you love – One of the main benefits of becoming a dog groomer is that you'll have a career which you truly love. There's nothing more rewarding as a dog-lover than spending all day with four-legged pooch's.. and getting paid for it too. Work for yourself – Many business owners say that becoming your own boss is the secret recipe for happiness. You'll have full control over your business and a flexible schedule to go with it. Handsome Salary – If you're working for yourself, you'll have the benefit of being able to set your own prices. Once you become more experienced and build a list of clients, you'll be able to charge more for in-demand services. Meet Amazing People – Working as a dog groomer means you'll come into contact with people (and dogs) from all walks of life. As you develop, you'll build relationships with your clients which can last a lifetime. By signing
Courses are for a session, which means one session in the morning or afternoon and is it will last as long as your cat takes.
This course is bespoke to you and your cat, it can include:
Handling, health check, combing, brushing, dematting using trimmers, wet/dry bathing, nail/ear/eye care. We will cover maintenance grooming and techniques for your individual cat.
We accept cats in any coat condition so dont worry we are here to help you resolve any maintenance issues and make grooming your cat enjoyable for both of you.
Upon completing the application form, you will be contacted by a member of Absolutely Animals about the course and getting started. Completing this form does not require you to continue the course. All the terms are set out.
*Price does not include the cost of grooming the cat.
What our students have to say about groom your own pet courses...