Gary's Story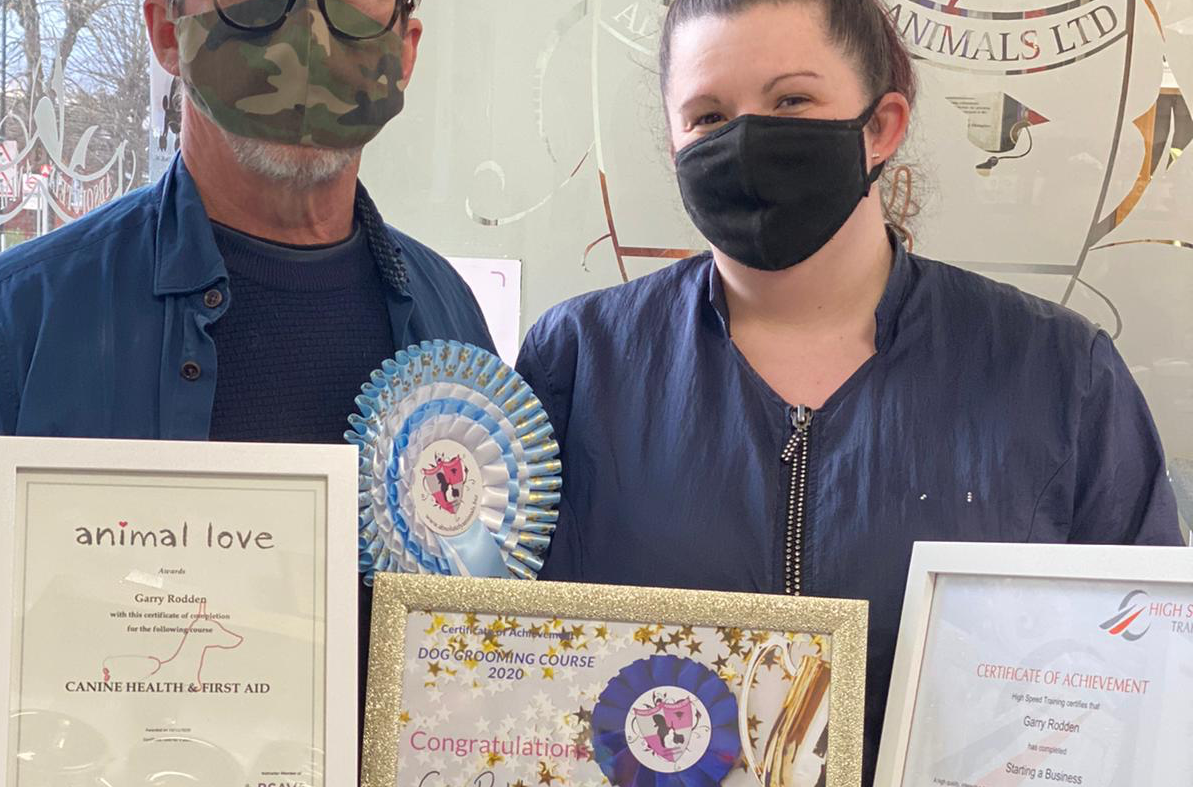 Hi peeps, 
If you're looking for some of the best dog grooming courses in the UK bar none, then you'll find them here at Absolutely Animals 🤗.
The immensely talented team of Heidi, Christine, Nicole, Callum, Kay, and Izzy, (who combined can boast an impressive 50+ years of experience in the industry), will patiently lead you through everything you'll need to know to become the groomer you aspire to be. I've personally just completed my level 2 training, including styling with AA's, and can confirm IMHO that this legendary establishment is 100% the real deal!
What I loved most about the course was that from the very beginning I experienced a professionally supervised, step-by-step hands-on role, that ultimately encompassed all aspects of the business.
Boasting an enviable decades-long client list it's no wonder the variety of dogs I had the pleasure of working with was amazing, I'm certain I fell in love with a new dog every day❤️.
Finally, I'm convinced that the knowledge and experience you'll take away with you will be a solid and caring foundation on which to build your career, good luck, and happy grooming. All the Best, Garry 2021