Absolutely Animals Wins Best Barnet at Crufts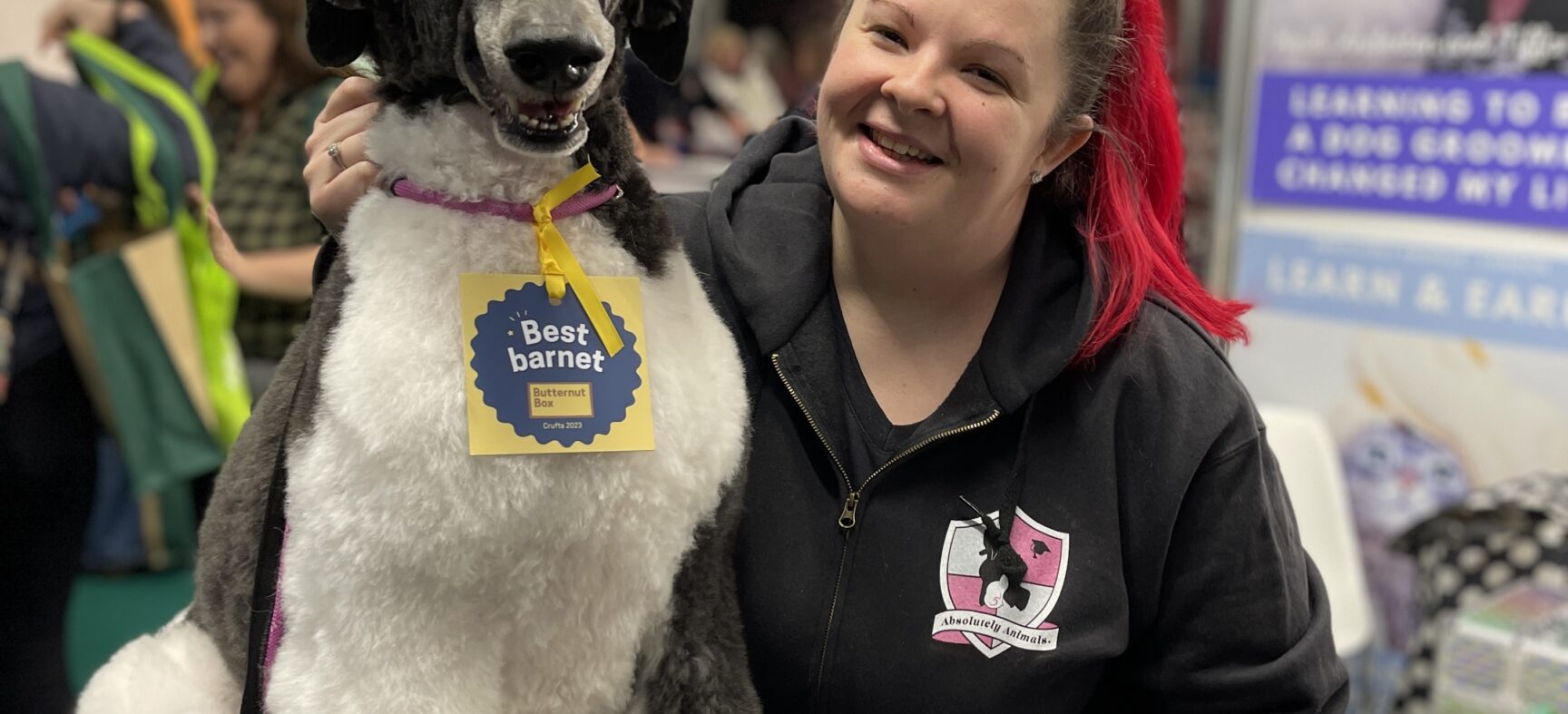 Crufts, the world's largest dog show, is a platform where dog owners, breeders, and groomers showcase their pets and their grooming skills. This year, Absolutely Animals made a mark at the show by winning the Best Barnet award with a black and white poodle groomed to perfection by Christine Anderton.
Christine, the daughter of Absolutely Animals CEO Heidi Anderton, has been honing her grooming skills for years and has been an important part of the Absolutely Animals team. Her expertise and creativity were on full display at Crufts, where she groomed the black and white poodle to perfection.
The Best Barnet award is given to the groomer who demonstrates the most creative, stylish, and perfectly executed grooming of a dog's head, neck, and ears. Christine's grooming skills were unparalleled, as she created a perfectly symmetrical and beautifully styled groom on the poodle.
The grooming process started with a thorough wash and dry, followed by the application of conditioning products to keep the coat healthy and shiny. Christine then used her expert skills to trim and shape the coat around the dog's head and ears, carefully blending the black and white fur to create a beautiful and unique look.
The judges were impressed by Christine's attention to detail, her creativity, and her skillful execution of the grooming. The poodle's beautiful black and white coat, expertly styled by Christine, stood out from the rest and secured the Best Barnet award for Absolutely Animals.
We are thrilled with this win and proud of Christine's expertise and passion for grooming. If you are looking for pet grooming services that combine creativity and expertise, come to Absolutely Animals. Our team of professional groomers, including Christine herself, is dedicated to providing the highest quality pet care services to help your furry friend look and feel their best.