Transforming Tiffany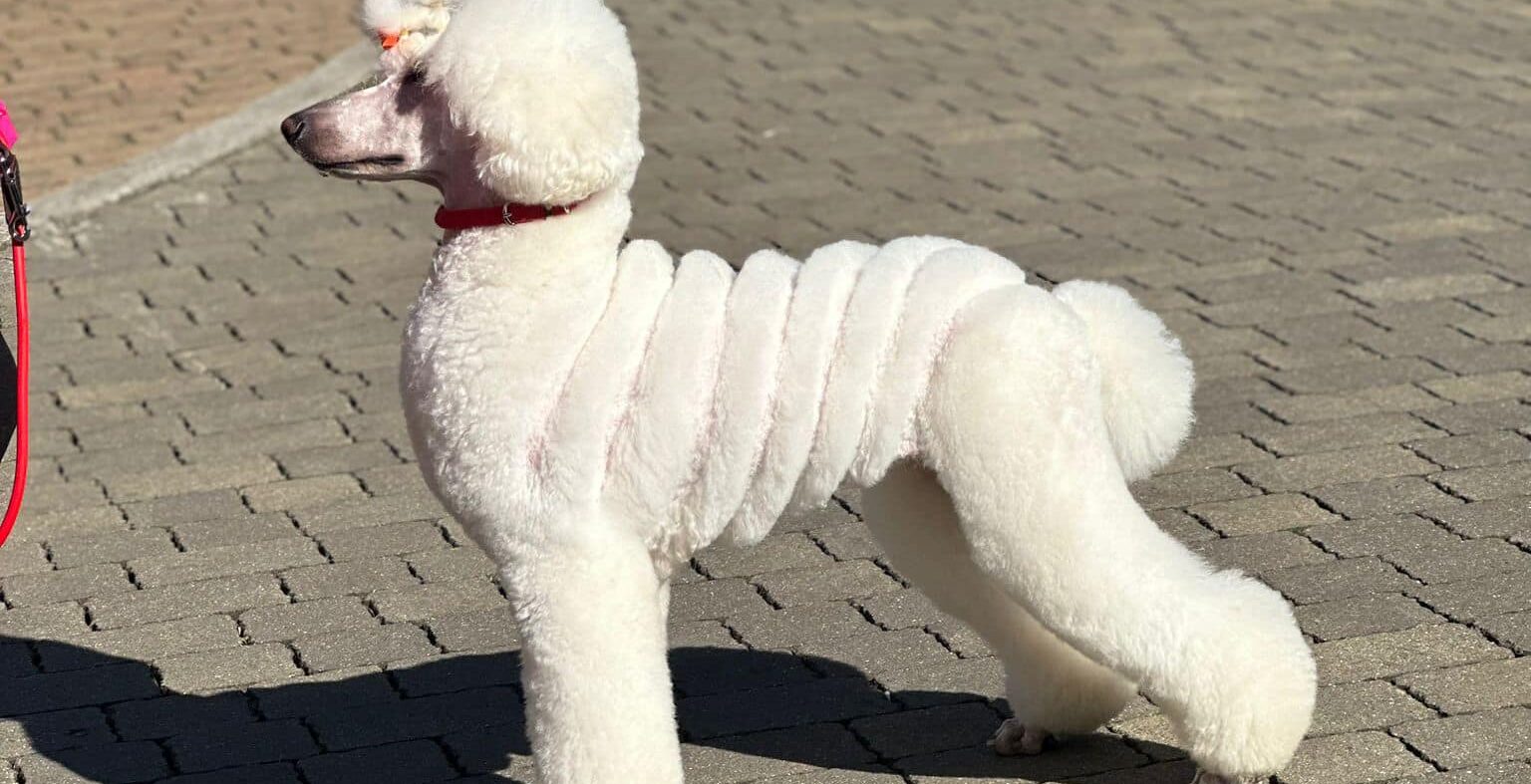 At Absolutely Animals, we take pride in helping pet owners achieve the perfect look for their beloved furry friends. Recently, our CEO Heidi Anderton had the opportunity to give her own poodle, Tiffany, a stunning new look using spiral fur effects.
Tiffany has always been a well-groomed poodle, but Heidi wanted to give her pet a new and unique style. Using her expert grooming skills, Heidi decided to create a stunning pattern of spiral fur effects that would wind around Tiffany's stomach and back, creating an intricate and eye-catching design.
Heidi worked carefully and diligently to transform Tiffany's coat, expertly trimming and shaping her fur into tight, corkscrew-like curls. The result was a beautiful and one-of-a-kind look that perfectly captured Tiffany's playful and energetic personality.
We are thrilled with the outcome of Tiffany's makeover and proud of our CEO's expert grooming skills. If you are looking for pet grooming services that combine expertise and creativity, come to Absolutely Animals. Our team of professional groomers, including Heidi herself, is dedicated to providing the highest quality pet care services to help your furry friend look and feel their best.