Absolutely Animals Stands Out at Crufts 2023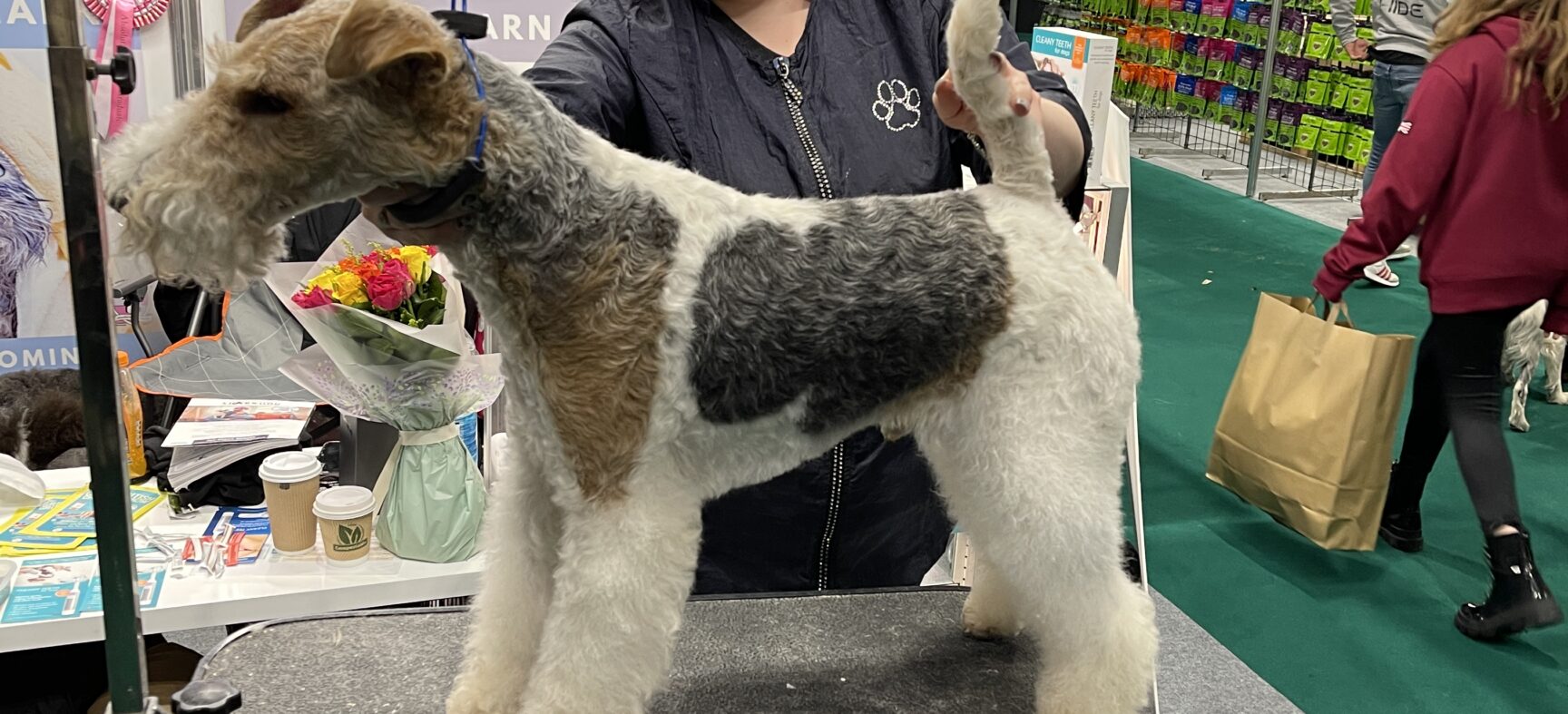 Crufts, the world's largest dog show, once again brought together dog enthusiasts from all over the world to celebrate the finest dogs and showcase the latest innovations in pet care. Among the many exhibitors at the event was Absolutely Animals, a leading provider of dog grooming services, pet care products, and dog grooming courses.
At their stand in one of the halls, Absolutely Animals demonstrated their expertise in grooming by showcasing different types of grooming techniques and products. Visitors had the opportunity to learn about the various tools and equipment that the company uses to groom dogs and could also take advantage of expert advice from their team of professional groomers, including the CEO Heidi Anderton and her daughter Christine.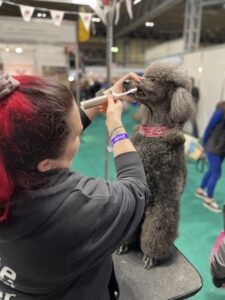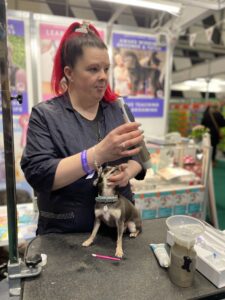 In addition to grooming services and pet care products, Absolutely Animals also offers dog grooming courses for people wanting a City and Guilds certification in dog grooming, covering beginners to professionals wanting to improve their service offerings. Visitors to the stand were impressed by the range of services and products offered by Absolutely Animals, as well as the quality of their demonstrations.
"We are delighted to have been a part of Crufts this year," said Heidi Anderton, CEO of Absolutely Animals. "It's an excellent opportunity for us to showcase our passion and expertise for pet care, grooming, and training with other dog lovers. Our stand has been busy all week, and we have enjoyed meeting and talking with so many visitors."
The company's commitment to high-quality pet care and grooming was evident to all who visited their stand, and many left with a newfound appreciation for the importance of professional grooming, pet dental care, and training for their pets.
If you missed Absolutely Animals at Crufts this year, you can still experience their expertise in dog grooming, pet care products, and dog grooming courses all year round. The company offers a wide range of services, including dog baths and trims, dental care, and flea treatments. Additionally, their dog grooming courses cater to all skill levels, from beginners to professionals wanting to improve their service offerings. Visit their website to learn more about Absolutely Animals and book an appointment or a course for your furry friend today!