Dog Groomer Success Story - Fay's Diamond Dog Grooming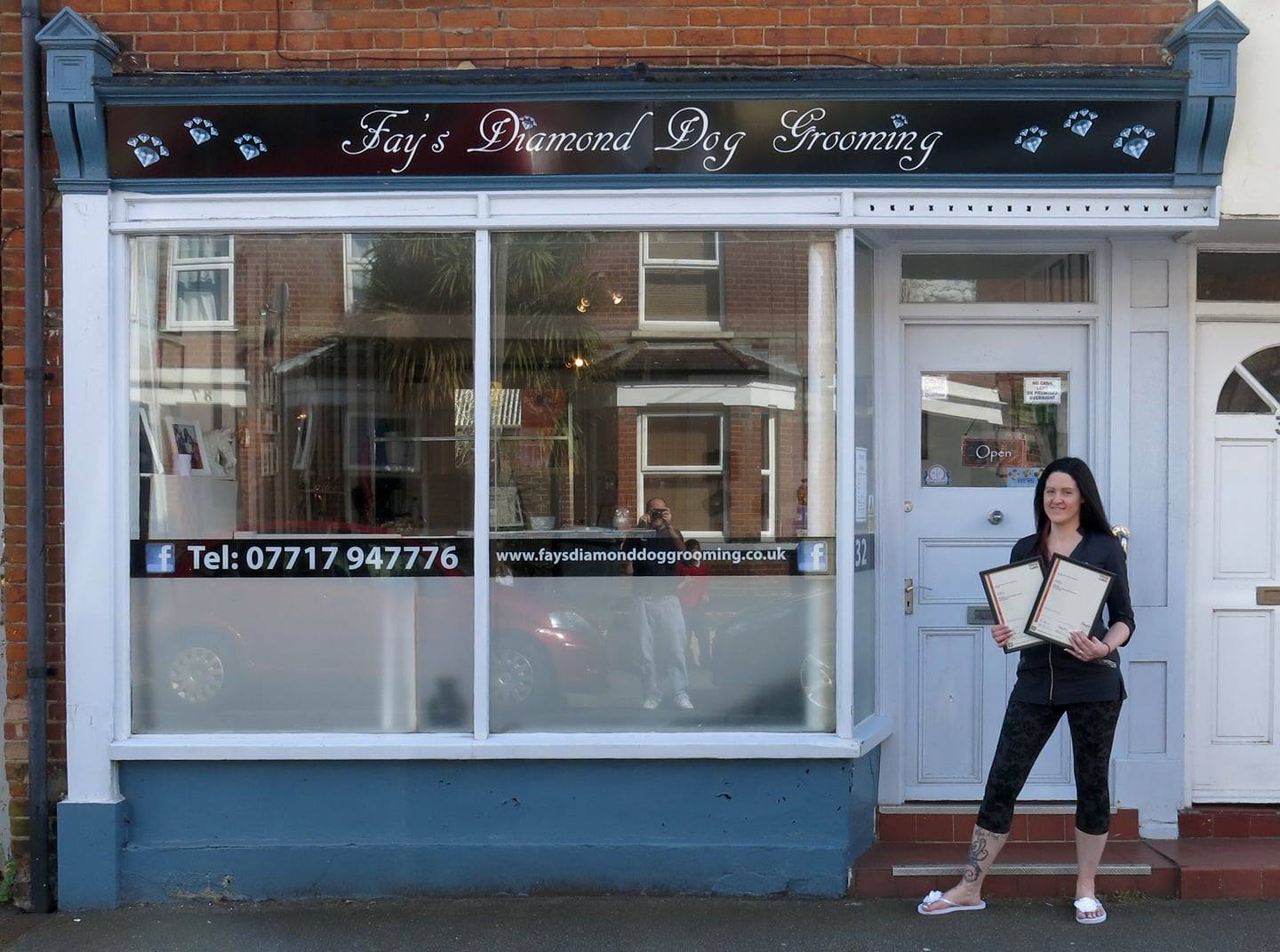 "I am so pleased I turned to Absolutely Animals to become qualified. My experience completing not only my Level 3 intro but also Level 3 Diploma with this school has been so fulfilling and rewarding. Absolutely Animals has such a friendly welcoming atmosphere which instantly puts you at ease. Heidi and Christine guided me through the entire process all the while making me feel supported.
Not only has this experience given me confidence and helped my self-esteem but I now have the credentials which are proudly hung on my wall in my salon. The whole experience made me realise you can fulfill your dreams and goals if you put your mind to it.
Absolutely Animals aftercare is second to none with a support group making you feel like part of a community/family and never alone. It is a great comfort to know Heidi and Christine are only at the end of a phone or social media resting my mind that they are there to encourage me throughout my career.
Heidi and Christine have selflessly taken it upon themselves to offer pretty much a lifetime guarantee with their courses. I promise you will not regret choosing this as your school of education."
– Fay Greene – Fay's Diamond Dog Grooming