Dog Grooming and Cat Grooming in London
If you want to bring your pet to groomers who have extensive knowledge, then you can't go wrong with Absolutely Animals.
With over thirty years in the business of Dog Grooming and Cat Grooming in London the experience and skills which the staff demonstrate will ensure your pet is in confident and caring hands.
Staff are Fully City and Guilds qualified, Internationally Qualified as well as British and International Award Winning Groomers.
We know that every pet is different and will give you a FREE consultation for the most suitable and safest grooming plan for your pet.
Bring a picture of the style you would like for your pet, and the staff will help you achieve that look.
Absolutely Animals also offer Dog Grooming and Cat Grooming courses in London for any pet owners which would like to learn to groom their own pet, or even take up grooming as a career. Career groomers can gain a City and Guilds qualification with us too.
Please browse through the website for more information, or please give us a call.
Over 30 years in the business of Pet Grooming
A Clean Pet is a Happy Pet
With our Dog and Cat Grooming
We express our creativity enhancing the beauty and wellbeing of your pet
The benefits of professional grooming include:
• Aerating the coat and ensuring healthy growth
• Removing knots, mats and dead hair from the coat
• Stimulating the skin and promoting good blood circulation
• Health checking your pet all over
• Trimming nails and cleaning ears
• Looking great and receiving good attention
 'Big and small – we groom them all'
Client Testimonials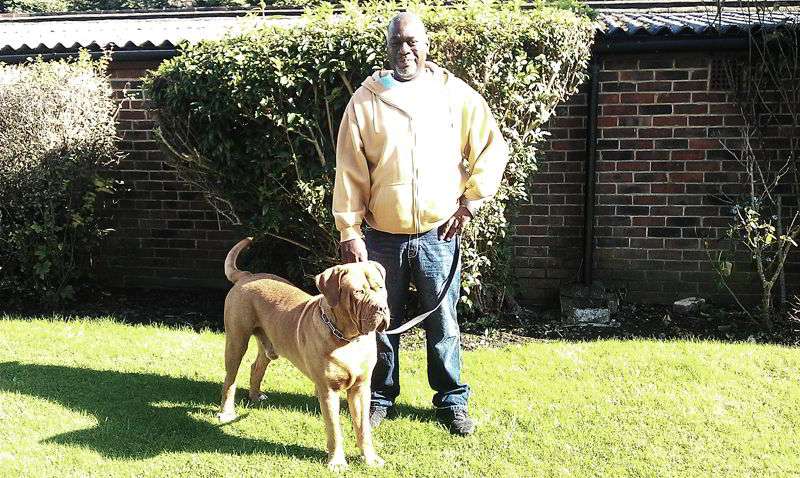 David with Zeus
I found Absolutely Animals as I passed by and went in to inquire as my dog, Zeus - a dog de Bordeux, had contracted a fungal infection. The staff were knowledgeable, helpful and wonderful in assisting me. Thank you Absolutely Animals!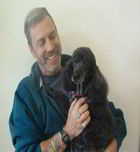 Mike with Bessie
I have been coming to Absolutely Animals for 6 years and know Bessie is well treated, loved and always returns with a top quality haircut. I wouldn't dream of taking my dog anywhere else. I am also happy with students learning on my dog as i know they are well supervised and instructed.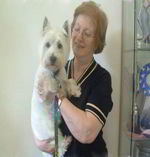 Bette with Barney
I have been coming to Heidi since 1997, which is the best recommendation I can give. I am very fussy about my groomer and Heidi is the best! My dogs always 'chomp at the bit' to get into the shop. The students are friendly, polite, well turned out and are lucky to be taught by true professionals.
Our dog grooming courses and cat grooming courses range for the beginner to the experienced stylist.
Wherever you are in your grooming career we have the course for you.
Have a look through our courses to see the course for you
We are Proud Members of:
'International Professional Groomers Association'
and
'British Isles Grooming Association'
 Full CCTV in operation
Give us a call on

020 8857 2888

for a booking or enquiry.