Dog Groomer Success Story - Scooby Doos Dog Grooming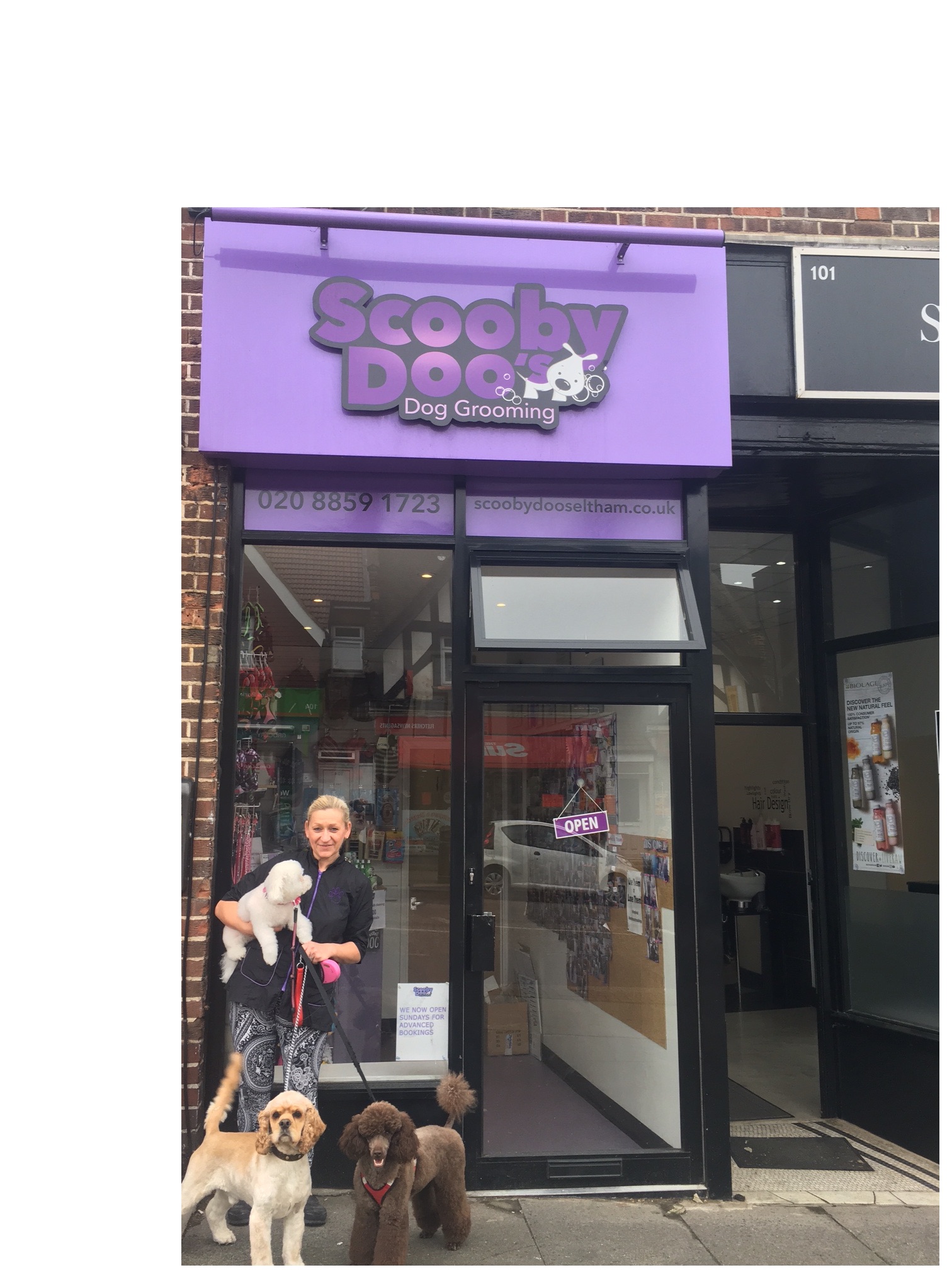 "I'm the owner of Scooby Doos in Eltham and I have now been grooming dogs almost three years. Prior to that, I was a retail area manager, working 24/7 and always stressed. This all changed when my husband came up with an for dog grooming with shorter waiting times. At first, I thought he was joking, but it really developed from there.
Straight away I started to look for premises and a training school – that's when the fun started. I was overjoyed to find somewhere so close! I started my journey at Absolutely Animals, signing up for the Platinum Dog Grooming Course. On my first day I thought I would never get it, but everyone was so friendly and helpful that by the end of my course, I felt so motivated and confident that I just knew it was the right career for me.
I completed my City and Guilds Introduction into Dog Grooming; the hands-on experience together with the written coursework was all well-supported by the Absolutely Animals team. Their experience, knowledge, and support were amazing and all done in a friendly and approachable manner.
The result of all this has given me a new career and allowed me to open my own business, which I absolutely love. I have new colleagues and a great support network. Thank you Heidi and absolutely animals for making it all possible".
– Maxine Gadd –  Scooby Doos Dog Grooming