Have a look through our qualifications below and please don't hesitate to contact us if you have any questions.
Our cat grooming courses are designed to suit everybody. Whether you are thinking about starting your own business, diversifying your current dog grooming business, or gaining employment in a salon, we have a qualification for you. In order to get the best head start in the industry, we recommend the iPET Network Level 3 Diploma in Cat Grooming and Salon Management qualification.
The iPET Network qualifications are nationally recognised, regulated by Ofqual and are on the UK educational framework. The Diploma qualification runs over 15 days practical learning (14 days of style in the school and 1 day of Feline First Aid) with additional theory work in an online portfolio to be completed at home. You do not need any prior experience to start this course or to have completed another level course first. Alternatively, we also run shorter qualification courses of 3 or 6 days.
The Level 3 Diploma Qualification course gives you the most skills practise and you will leave with in-depth knowledge of each breed style, feline first aid, customer care, salon health and safety, business management and much much more.
Our cat grooming courses are flexible for the learner and practical lessons can be arranged to suit. Cat grooming is carried out on Thursdays, Fridays and Saturdays so you can easily access these courses in blocks of three.
An online induction takes place before you start where we will make sure you have everything you need to start the online lessons and your questions will be answered. Tutor assistance is available throughout your course.
Please look through the pages and if you have questions email us at info@absolutelyanimals.biz
We are proud to be an:

The Feline Emergency First Aid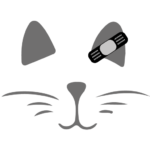 This iPET Network Level 3 Award in Feline Emergency First Aid is perfect for owners and professionals alike who want to be prepared should a pet need emergency treatment. The qualification covers the most commonly faced feline needs, such as how to treat injuries, dressing wounds, allergic reactions, stings, poisoning, choking, seizures, CPR, hypothermia, and much more.
Course Length: 1 Day
Feline Emergency First Aid Date: Wednesday 26th October 2022
What Learners Have to Say About Us...